We have created season passes for those of you who want to get out on the water often but don't have the means to store or transport your gear. Purchase one of these passes at the bayou or online and get the card punched each time you paddle.
How does it work? Just give us a call 504-515-3398 to make a reservation and we'll take care of the rest.
Be sure to bring your card so that we can punch it when you arrive. Passes expire December 31st.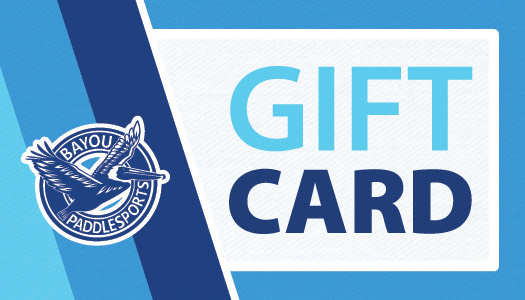 ---
Physical gift cards are mailed to you, and may be used on our shop online or in person. They may be used to book a reservation by calling us at (504)515-3398