Rhonda Ardoin, Founder & CEO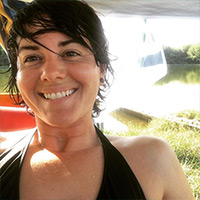 Rhonda grew up on the Sabine River and paddled the bayous and swamps near Lafayette. She moved to New Orleans in May of 2005 and is committed to reviving a long forgotten pastime of rowing and paddling in the city. She's very passionate about teaching New Orleanians and visitors about the city and state's best kept secret of amazing places to paddle.
"As a native of Louisiana, I see that the state can be known for so much more than just hunting/fishing and have committed myself to making Louisiana a prime destination for year round recreational and competitive paddling. Join us in our efforts to make this a paddlin town! "
Graham Crolley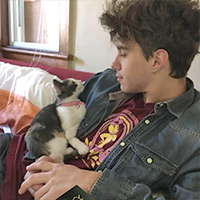 Graham hails from the small coastal town of Awendaw, SC, just north of Charleston, where he grew up kayaking in the saltwater estuaries of the southeast Atlantic with his father, a naturalist and kayak guide. After a few years of working and studying creative writing in both New York City and Boston, he moved to New Orleans in December 2020 both to reconnect with the South and to get a fresh start in the Crescent City, a place he's already thrilled to call home. Graham is loving getting to know New Orleans through the water, and in addition to paddling, he also enjoys hiking, camping, writing (he's currently finishing up his Master's degree in Fiction), and playing music. As someone who grew up helping put people on the water, he's excited to get y'all out on the bayou for an adventure!